Just imagine this situation. You are at home and someone knocks at your door. When you open there is somebody (your "buyer persona") that swears to have the ultimate advice for your business. That ONE advice that will have the most significant impact on your brand, optimise your budget, and be the most appreciated by your consumers.
Sounds way too good to be true, right?
Well, that is what consumer insights are about. But of course, it's not that easy.
That is why we are going to walk you through the process to take the next step in your marketing plan towards greater customer satisfaction and, therefore, a bigger income for your business.
To begin, what are consumer insights actually?
Consumer insights are the information that users provide about a product, service or niche which a company can use to make data-driven and actionable decisions to improve its market positioning.
The main difference between consumer insights and market research is that the first one is based on consumer opinions, and the second addresses aspects of a product.
Now, let's start with the process.
Different ways to get insights
The first step, as in any marketing plan, is research. There are several sources in your customer journey where you can find the information needed. Let's see some of them.
Customer insight survey
You don't even need to get out of home to do this one. Your own customers can give you a lot of useful information.
The key is to ask the right questions and to avoid boring them.
Just let them know how many questions they have to answer (the lesser the better) and how long it will take.
The key to succeed is to ask short and be concise. Otherwise, you will have to process a lot of useless information because nobody likes to answer that many questions (unless you pay or grant a degree for it).

Product reviews
Yes, sounds logical, but here is a valuable tip: Your competitors' product reviews can say a lot about the things that are important for your buyer persona.
In the end, having a better market positioning is a matter of outperforming your competition, and information is the key to leverage your actions.
Consumer insight mystery shopping
Being your own customer can light up your perception about your product. Of course, if you run a small company, it is not going to be easy to play that part, so sometimes hiring an outsource provider will help you find those insights.
Get insights from customer support and CRM
Probably it would be the first place to take a look at if we want to take action towards making our clients happier.
When we talk to customers directly, they are willing to say or ask anything that is important to them. There you can get a lot of precious material to analyse later and get a lot of insights.
Whether if it is in text format or verbal, it is very important to collect all this information.
Amazon
It doesn't matter what your product is about. For sure, you can find reviews on Amazon that connect your product with your buyer persona.
Amazon is the biggest source of information in the world when it comes to product reviews. Just think about your product and try to find something related to it. It's not important if the reviews are not about the same product, the important thing is to find what your buyer persona cares about.
Believe us, it can be very useful information.
Sort out information
Now that we have collected a lot of information, it's time to process it. So, we need to translate it into numbers and here are a few tips to do it one by one (later we will tell you a simpler way).
Detect topics
What is the insight about? Each one has to be about a specific topic to be useful.
So, it is about the design, customer support, warranty, or anything you think is important. Just find what matters for you and your customers and categorize it.
Identify sentiment
How does the customer feel about that particular issue? Is it a positive, negative or neutral opinion?
For instance. If the review says something like "I love the product" it may be relevant for our purposes and then it should be categorized.
Get a deeper understanding of your audience
If you understand the personality of the author who wrote a review, you get to know the audience that consumes your brand or product better, and then you can adapt your messaging and communications accordingly.
Of course, this is not an easy-to-do thing, especially when it comes to big amounts of text data. Luckily artificial intelligence supported technologies, for example Symanto Insights Platform, are offering automated solutions for qualitative text analytics today.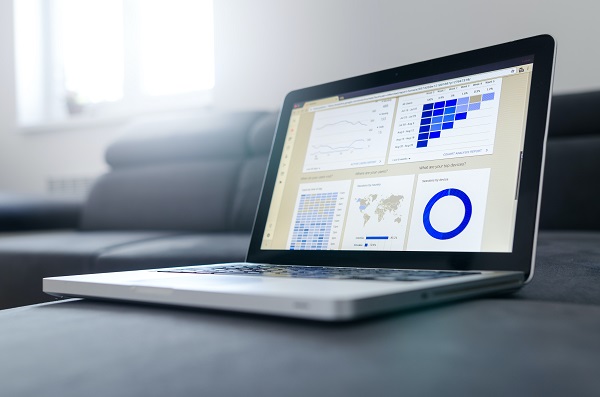 Cross data
Once you have the information you need, what follows is all a matter of numbers.
For instance:
Let's say you identify 32% of insights are about product design. You cross that information with the "feelings" category, and you get that 92% of them are positive.
Bingo.
Now you can use that particular aspect of your product to work on your communication strategy.
Another example, you find that 85% of "negative" opinions are the result of bad customer support. Then, which is going to be the next step in your marketing plan?
So, are consumer insights important for a market research plan?
Today, if you want your product to succeed, every single aspect of your marketing and brand strategy must be built around your buyer persona, and that is why customer insights best practices take a vital role in any planning process.
We at Symanto know about this key role of consumer insights and that is why we continuously work on providing consistent and in-depth analysis from different sources of information in order to let marketing departments, consumer insight analysts and agencies get all the important information they need in an end-to-end platform.
So, if you want to make a huge step towards understanding your audience, take a look at Symanto Insights Platform and let our psycholinguistic text analytics platform do it for you.