It is estimated that, before buying a product or contracting a service online, more than half of consumers regularly consult opinions and reviews. Product reviews are one of the highest influencers in a purchase decision, along with other factors such as price.
This trend is accentuated with the increase of internet accessibility, and more and more people and traditional businesses are migrating to the e-commerce space, a phenomenon that has changed the way in which companies collect customer feedback.
We have gone from sending (annoying) surveys to our clients to the consumer being the one who proactively gives their opinion. Now the customer is happy to share their experience of the product, highlight its features or tricks, and even suggest improvements to it.
Thus, today, you can find millions of customer opinions online: product reviews on Amazon or Google, service reviews on Tripadvisor, recommendations on Facebook or LinkedIn or comments on Quora or Instagram, to name a few.
In this new paradigm, how can you listen to your Voice of Customer?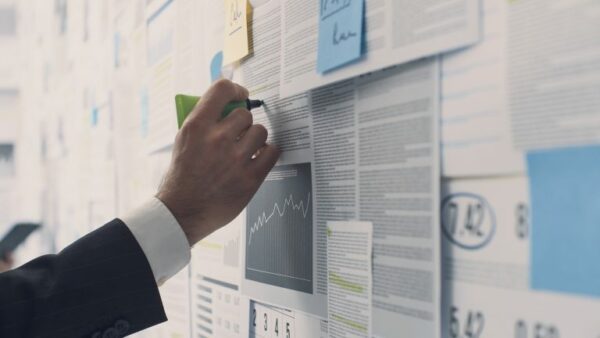 The birth of sentiment analysis for the new data gold mine
We've gone from mostly structured data, and not too much, to mostly unstructured data (natural language), and a lot of it.
Around the year 2000, companies realised they need to be able to understand what's in that colossal sum of raw digital data, or they risk missing out on significant amounts of digital intelligence.
From this problem arises the solution of sentiment analysis, or opinion mining, which is a text analysis technique that automates the process of extracting human emotions and feelings from given texts.
In a basic way, sentiment analysis models focus on detecting the polarity of the content which can be positive, neutral or negative.
With Symanto Insights Platform, not only can the overall polarity of a product review be categorized, but also the particular aspects or features people mention in their review can be analyzed for the corresponding sentiment of each one. For example in this text: "I love my new shelf but the assembly is quite complicated". The topic "shelf" is a positive topic but the sentence expresses a negative opinion about the topic "assembly".

Why is sentiment analysis using product review data so important for businesses?
Sentiment analysis using Symanto Insights Platform makes it possible to analyze a huge amount of data automatically, in an effective and cost-efficient way, without spending countless hours sifting through it.
Take a look at some of the advantages that sentiment analysis using product review data offers you:
Get a deeper understanding of your customer
For example: Is your company's software unintuitive and customers get lost? Or, why are the new sneakers your company launched rocking the market?
Sentiment analysis will help you to identify not only what customers like or dislike about your products and services but why they do, their needs and pain points, what they are complaining about or what they love.
The initial unorganised data is transformed into meaningful insights that will help your company to make better strategic decisions and improve Customer Experience.
Empower your market research and competitive analysis
Our competition has a great deal to teach us. Compare the product reviews of your brand with those of your competitors and identify the characteristics your customers prefer.
Expand your borders applying multilingual sentiment analysis and get competitive and market insights from all over the world  to boost your business.
Go one step ahead with up-to-date information
Information is more or less important depending on when it is consumed. Knowing as soon as possible which product features are successful or unsuccessful, allows you to modify your products and services before continuing to invest in the wrong direction.
Further, infusing your product road map with the latest product reviews and trends in your sector, will allow you to stay one step ahead of the market.
Identifying what your customers are saying and identifying it quickly can make the difference. "It's Not the Big That Eat the Small. It's the Fast That Eat the Slow".
Use consistent criteria
When it comes to classifying texts with a feeling, the subjective factors that can affect each person mean that the coincidences between them do not exceed 65% on many occasions.
Having a centralized sentiment analysis system allows a company to have more precise and consistent criteria, avoiding the subjectivity of each person.
How can you get started with applying sentiment analysis using product review data?
It being complicated, expensive, or time-consuming are not valid excuses anymore.
We at Symanto are here with you every step of the way to show you how easy sentiment analysis is to use and how fast you will get real results in a very cost-efficient way.
Symanto Insights Platform helps you to transform opinions into competitive advantages, complaints into better customer service and benchmarking into future product features in just a few simple steps:
First, the Platform collects all the data you consider important for your business. Apart from reviews, it can also connect to open-ended surveys or any file with relevant consumer opinion data for the analysis. 
Next, our Artificial Intelligence engine that runs the platform will extract sentiments and opinions automatically for you to start getting valuable information in minutes.
To answer more specific business questions, the intuitive interface allows you to finetune the results and focus your analysis in particular aspects or features of the products.
And finally… be amazed by the valuable results you get in minutes and drive your business forward.
Are you ready to start seeing the benefits of sentiment analysis in your business? Explore Symanto Insights Platform with a free demo and make the most of your product review data.