When making decisions for your business, what do you rely on? Is it your gut feeling? Is it the hard data pulled from your website? Or do you take directions straight from your audience?
Despite ever-increasing accessibility to social media listening tools and insights platforms, businesses still often rely on their gut feeling or the status quo to make important decisions. Perhaps it's because they are unsure of how to draw meaningful insights from data, or are nervous about using social listening tools.
But this amounts to failed opportunities and leaves too much room for human error. By the time you've realised the correct path for your business, your competitors may have already overtaken you.
This is why it's imperative make sure you get the best insights from your data, and we'll show you how.  
1. Set up a system to centralise your data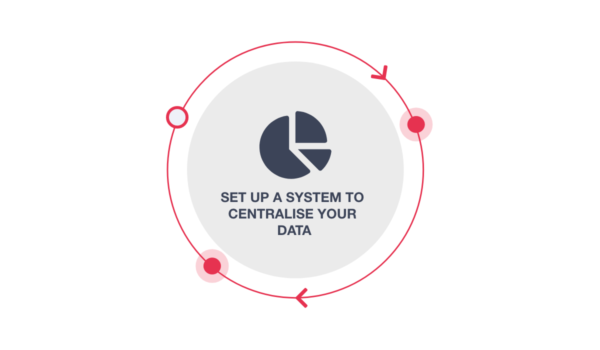 Make research as easy as possible by creating a system by which all data is collected, stored and processed. As part of your system, export data to a manageable format that all relevant employees can access. Then make that data available to all necessary departments. This ensures that everyone can easily and quickly pull information and be able to use it effectively, and that everyone is working from the same blueprint.
2. Understand what you're looking for before you start
It can be overwhelming to be faced with so much data. To make the task easier, make sure you're clear about what information you're tracking before you begin to organise the raw data. Otherwise, it's like sifting through a haystack without knowing you're looking for a needle.
People may try to sort through lots of data in the hope that insights might jump out at them, but this is, frankly, a waste of time. Be decisive about what information you're after, and the work will be much less frustrating.
Your best option is to invest in a tool that can automatically process your data into simple graphics. As we will discover, that's exactly what the Symanto Insights Platform does with organic conversations about your business.
3. Listen to your audience
Do you need to focus more on improving customer service or product development? These kind of insights are quite literally spelled out for you by your audience. We often think of "data" in terms of hard numbers, but qualitative data is just as (if not more) valuable, as you get to hear directly from the people that fuel your business – your customers.
There's already so much organic conversation about your business out there on review sites, social media networks, forums, etc. Up until now, the challenge has been figuring out how to convert conversation into meaningful insights. As we'll discover, the Symanto Insights Platform does just that.
Symanto enables you to easily draw insights from data locked into organic conversations
Whenever a conversation about your business is captured, you can feed it into the Symanto Insights Platform as raw data. There are many sources of this kind of data including:
Surveys
Online reviews
Call centre transcripts
Mobile apps
Social networks
Forums
Chatbots
News sites
Chatbots
The Symanto Insights Platform then automates the process of drawing insights from this highly valuable data. The platform can analyse thousands of conversations in a matter of minutes and scans them for:
Sentiment: Is the post positive or negative, and to what degree?
Topic: Which aspect of your business are they talking about? Examples include customer service, price, product features & benefits.
Personality traits: Are they more emotionally driven, rationally driven?
Communication style: Is the writer action-seeking, information-seeking, fact-oriented, or self-revealing?
Symanto's AI technology detects even the slightest nuances to deliver accurate results. For example, a sentence such as "I can't believe the prices are so low" is quite a complex sentence for most text analysis tools. We have negative words ("can't" and "low") and yet the overall sentence is overwhelmingly positive. Our Deep Learning AI technology has learned to distinguish positive and negative sentiment with far more accuracy than sentiment analysis tools used by other social listening platforms.
Once the analysis is complete, Symanto converts the information into easy-to-understand graphics so that you get valuable insights into what your customers are saying. For example, head to the Topic Comparison tab to discover customer sentiment around different aspects of your business, product, or service. Where do you excel, and what needs more attention? Click on each topic to gain insight at a granular level and see exactly what your customers are saying about you.
The Symanto Insights Platform can also compare your data with that of your competitors so that you can see how you fare on each topic in your industry.
Your HR department can also use the Symanto Insights Platform to evaluate the contentment of your employees and their opinion on, for example, the company culture.
Discover more about the Symanto Insights Platform
The Symanto Insights Platform enables you to be fully informed of the position of your brand, what kind of customers it attracts, and what they are saying about you and your products or services. Thanks to our Natural Language API, Symanto delivers insights with astonishing accuracy so that you have the best information on which to base your business decisions. Best of all, the process is automated, meaning you save time and resources gaining valuable insights from vast amounts of raw data in minutes.
Find out more about how Symanto can help you improve your consumers' experience, get in touch with one of our experts, or book a free personalised demo. We look forward to hearing from you.